After chequered flag is waved from the top of the car, it explains that the procedure from the end of the race to the publication of the race results.
Park Ferme (closed park)
All cars that have received the chequered flag must enter the pit road, and the driver park the car to not the pit but "Parc ferme". Parc ferme is often set around the scrutineering area, but in SUPER GT it is set on the main straight.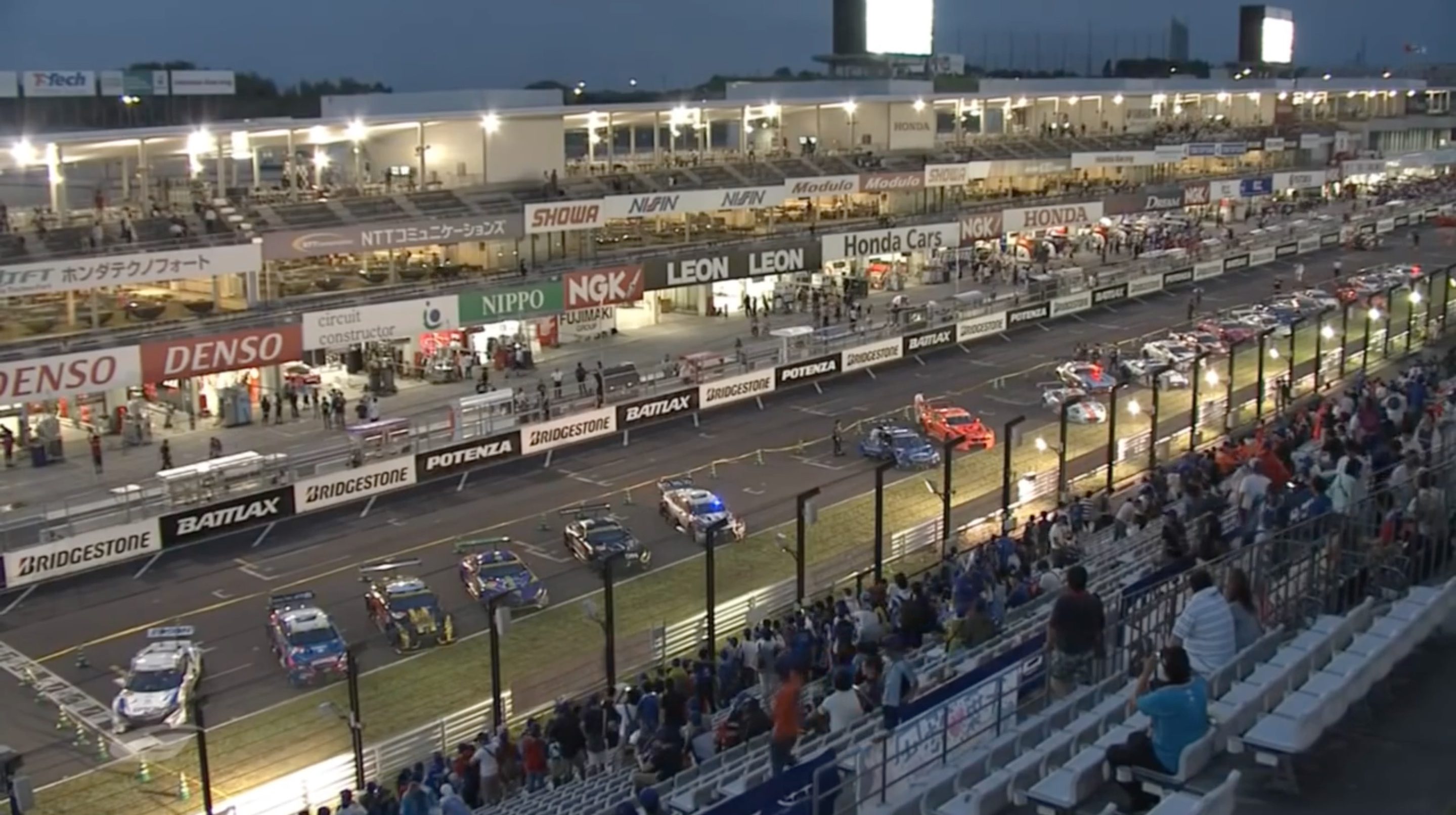 It is prohibited to touch the cars at parc ferme except for race officials. Even team staff and drivers are not allowed. This is called "closed park".
For example in Formula 1, the car weight is specified including the driver by the regulations, after the driver got off the car, the weight of the driver is measured at parc ferme.
Also, at this time, several cars extracted from the race steward is subject to post-race inspection. The contents of the car inspection is a simple one as car weight measurement and minimum ground clearance measurement etc.
Issuance provisional results
At the end of the race, the race secretariat issues provisional results after completion of judgement of all incidents that could not be handled during the race and post-race inspections.
The provisional results is distributed not only the teams but also displayed on bulletin board in the paddock.
Protest
If it protests for the provisional results, it could apply a protest for the race secretariat by paying the predetermined protest fee. On protest, it could request a re-judgement for the accident or re-inspection for a clearly faster car or make a claim.
If the protest is approved officially, the protest fee is refunded.
Issuance official results
Thirty minutes after the provisional results are issued, the provisional results become the official results unless there is any protest or modification of the result. It is not accepted protests after the official results are issued.
After the official result is issued, it ends the closed park at parc ferme, and the cars are handed over to the team, and the work for withdrawal is conducted at the paddock.